Whoo hoo!
On Tuesday, I gave a presentation and had an interview on a PhD position at the
Palaeontological Institute and Museum of the Zürich University
. I got the the job and I proudly announce that I will work on the recovery of benthic marine communities after the Permian-Triassic mass extinction event. I will (and will have to) learn alot. The project will besupervised by Dr. Michael Hautmann and Prof. Hugo Bucher. The invitation letter outlining the project is posted on
aragosaurus.blogspot.com
. A research abstract is available
here (pdf).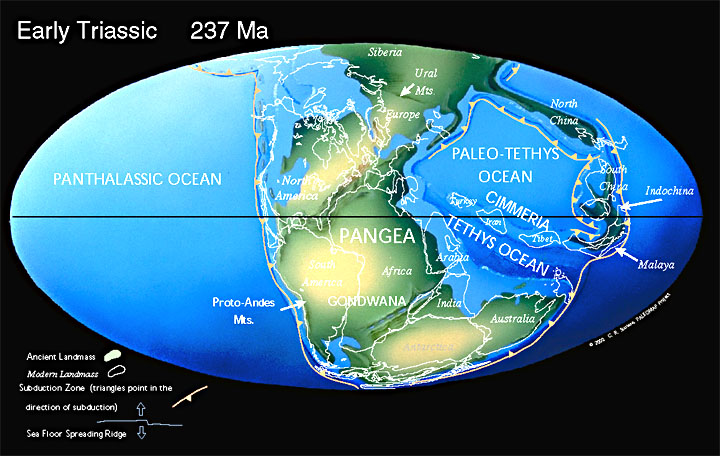 My upcoming home: The world of the Lower Triassic (from scotese.com)